Facilitating Strategy Work
Not happy with the results you're getting from development processes?
Look no further if you need help designing and implementing a critical development process, whether online, in-person or through multiple channels. We use various tools and techniques, such as dialogic methods, visual facilitation, and Lego® Serious Play®.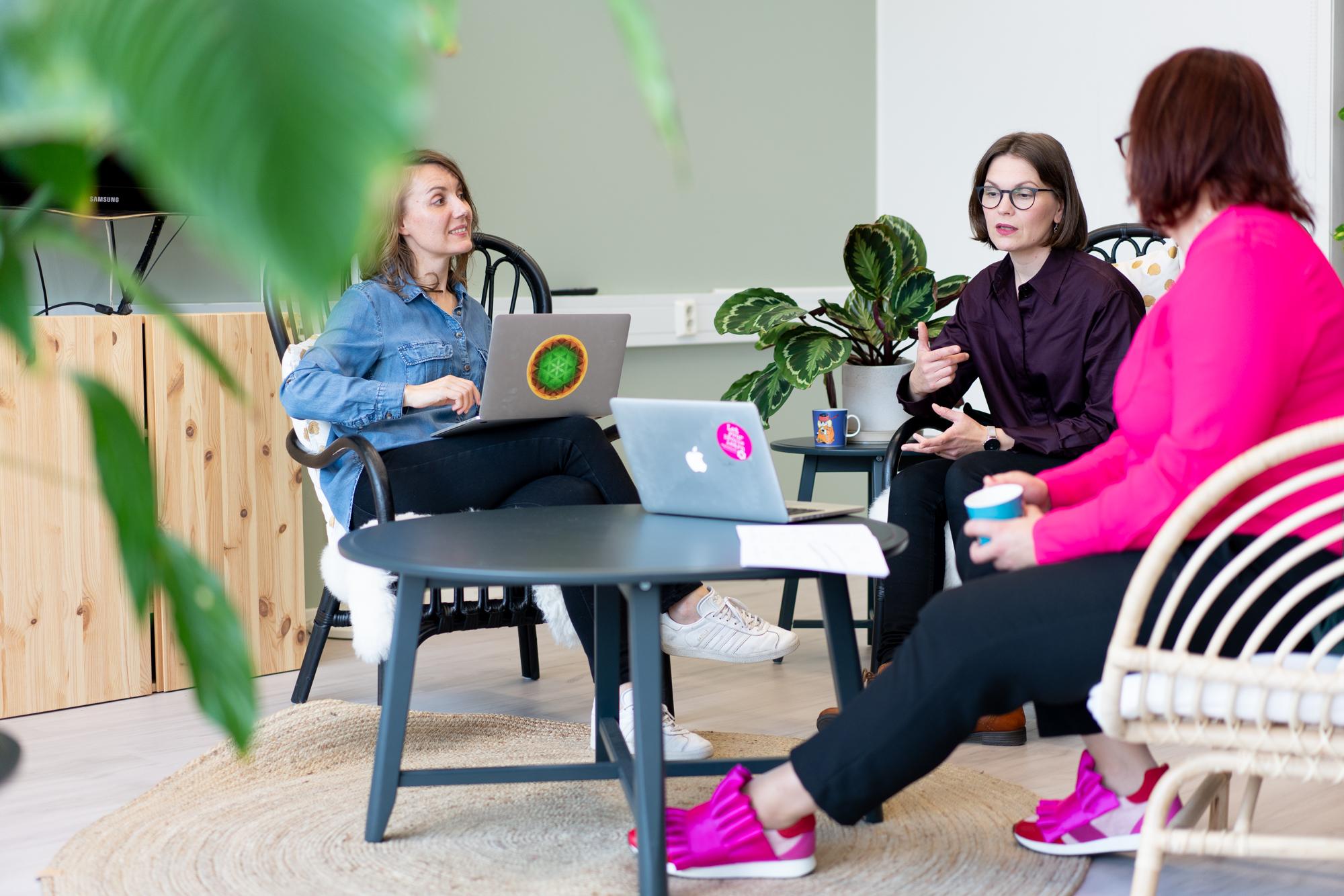 Facilitating Strategy Work
Let's clarify the roadmap to the future you want together! We help you capture the purpose of your work and visualise your values and how they show in your day-to-day work.
In addition to bringing extensive expertise, we make strategy work meaningful — and a rewarding experience in itself! We get constant praise for our energising and insightful facilitation and visualisation skills from staff and management alike.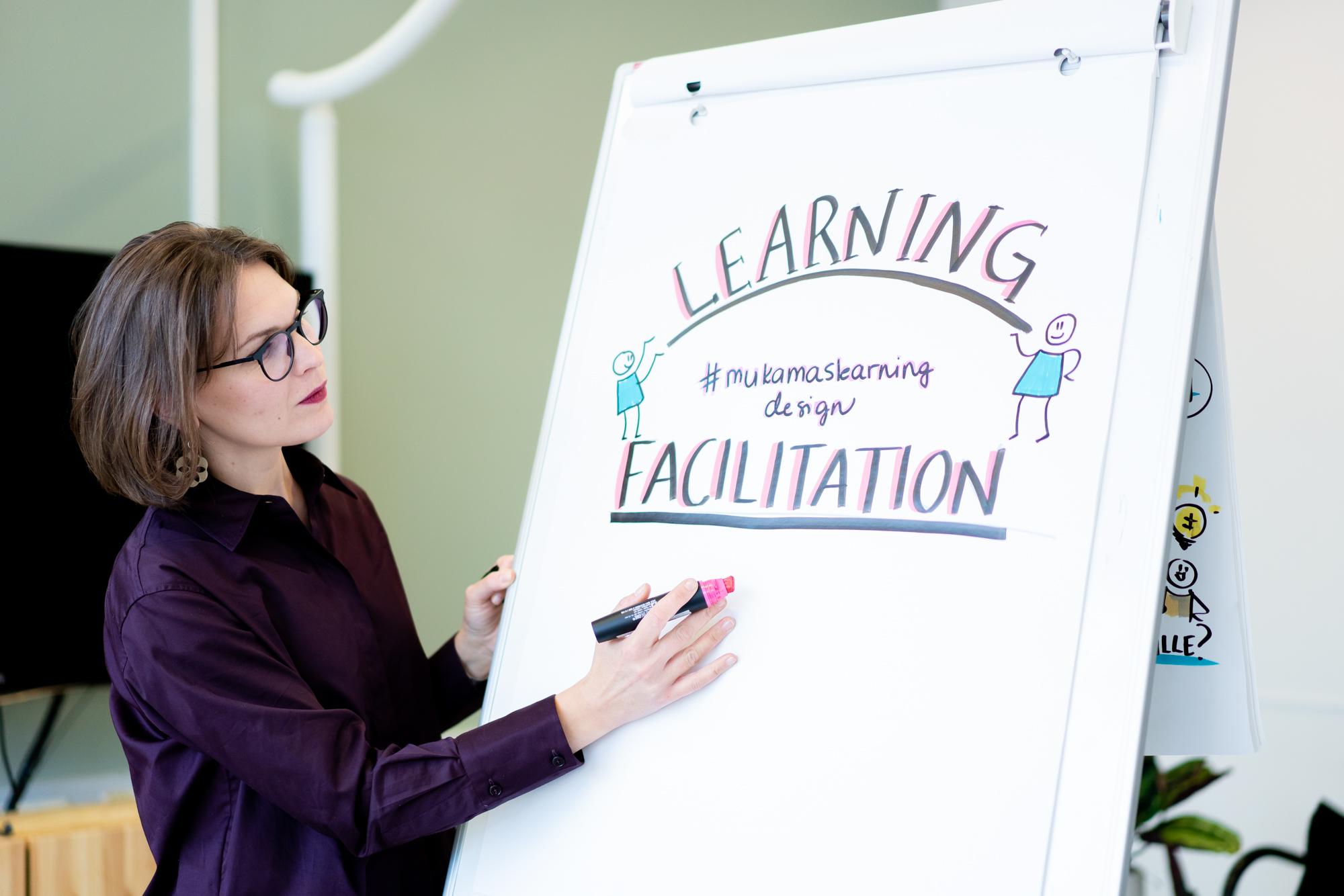 Learning and Competence Strategies
We help you identify your organisation's strengths today and the competencies you'll need in the future.
We engage everyone to reflect on their own and their team's competencies and the strategic capabilities of the work community. At the same time, we help build a shared approach to learning and enhance the learning skills of the entire organisation.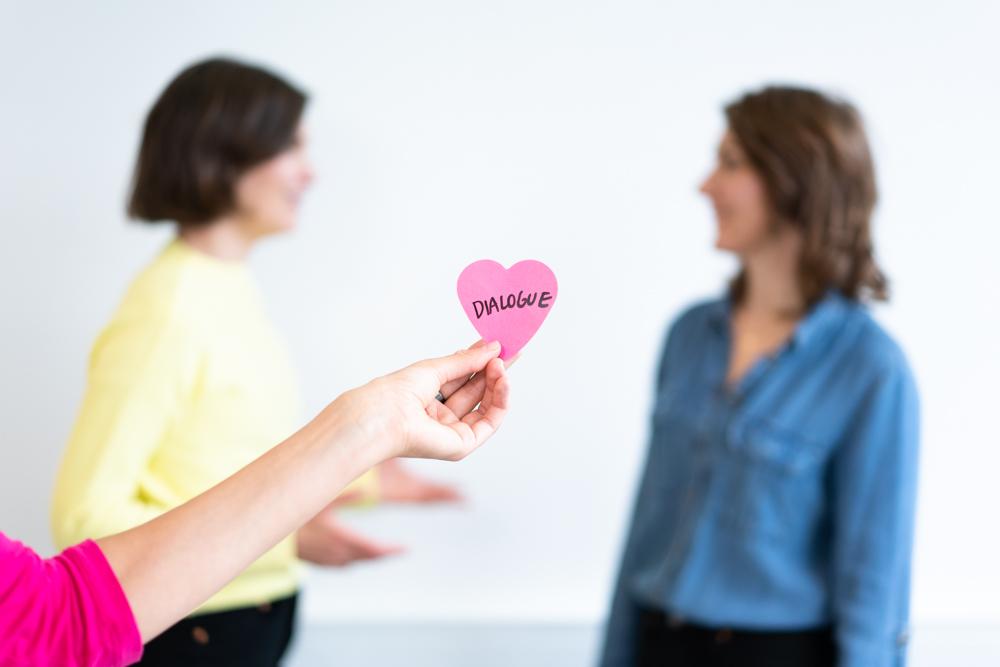 Staff Development Days
We energise everyone to think and create the future together. With a sensitive ear, we listen to your goals and ask the right questions.
We design and facilitate your meetings including the necessary pre and post work.
We make developing fun — you might get excited, too!
DEEPEN YOUR EXPERIENCE WITH OUR CREATIVE FACILITATION METHODS!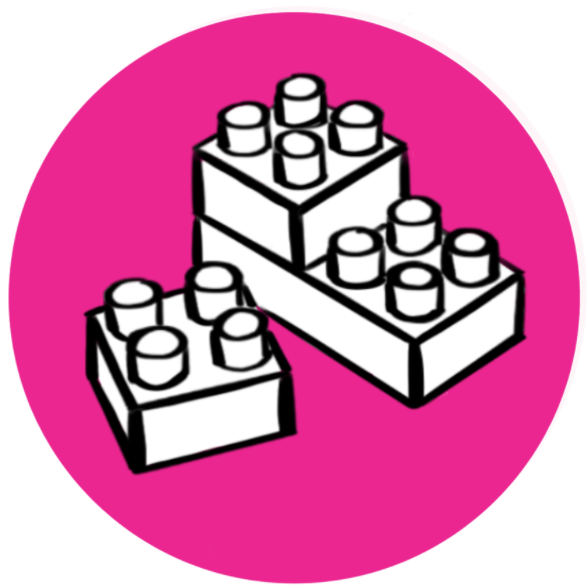 Lego® Serious Play®
Using legos as a supportive tool deepens thinking and clarifies the shared vision.
LEGO® SERIOUS PLAY® is a facilitation methodology where participants build a systemic model with lego bricks. The model is then used to identify the forces influencing the vision and the strengths and weaknesses of the system. Working with Legos is a bit different but fun, insightful, and highly effective.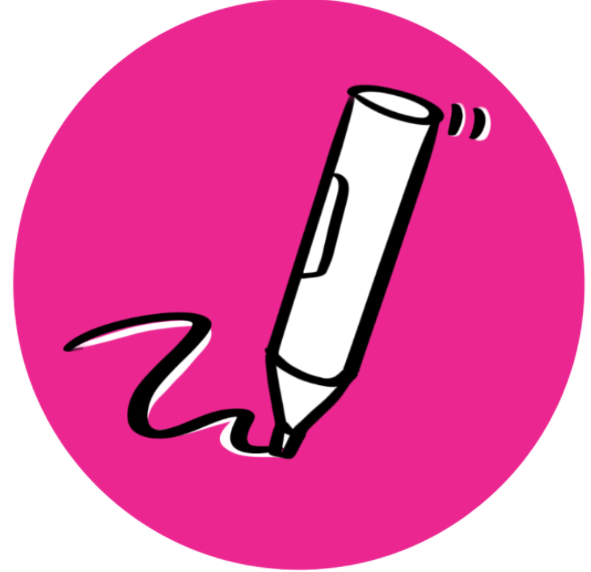 Visual Facilitation
Including visual facilitation in a development process helps crystallise complex issues into a simple, human-oriented format.
Visual methods activate participants in a new way and help to articulate thinking through pictures and drawing. Visual models help construct a shared understanding and leave long-lasting memories of the teamwork and its results.
Case: Virtual Kick-Off Event
We facilitated an inspiring virtual kick-off event for a city department, with over 400 people participating. During significant changes in the operating environment, we worked together to clarify values, principles, and a common direction. We also did case study exercises to find solutions for end clients' varying situations. To make collaboration as easy as possible, we used the digital platform Howspace, where participants could familiarise themselves with the topics before meeting online.
Case: Development Days
At a property maintenance company's development days, we helped managers reflect on their own leadership and management of learning in the workplace. The discussion touched on topics such as self-determination and responsibility for one's own work. We also used visual facilitation, which helped make the shared thinking and the results more visible.
Case: Strategy Workshops
In strategy workshops, we helped clarify a digital services client's guiding ideas, mission, vision, and values. During the process, we facilitated workshops with staff, management and stakeholders. The workshops were woven together into a lean procedure, also using the Howspace platform. The resulting strategy visualisation has helped to communicate core ideas within the work community and externally to customers.
"Thanks to Mukamas, we found a new way to do things during our Manager Development Days. No more days filled with figures and processes! In the feedback, the participants praised the joint brainstorming and participatory approach. Based on the positive feedback, I can say we succeeded together!"
"Mukamas' facilitation added considerable value to the project. The fact alone that our entire staff could participate in the brainstorming instead of running the workshops was significant. The workshops also gave us many tools and methods that we wouldn't have come up with on our own. All in all, collaborating with Mukamas was easy and flexible."
"Thank you for your tremendous help during our value and strategy process! From now on, can you please always use visual tools when facilitating your clients' strategy work?"
DO YOU HAVE A QUESTION OR WANT TO ASK FOR A FREE QUOTE?
WE'D LOVE TO HEAR FROM YOU!
Not sure what service is right for you? Just get in touch, and we'll work with you to find the best solution to meet your needs.